What is Maybole Made Of?
FREE Online Evening Talk               
6pm until 7pm – TUESDAY 28th February 2023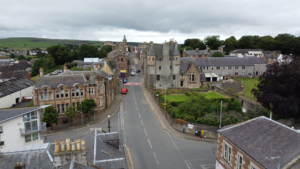 Email [email protected] for invite
Join Dr Katie Strang Archaeologist, Mitchell Fotheringham Surveyor and Roz Artiz Director of The Scottish Lime Centre to hear the story about the amazing built environment of Maybole. The results are based on a Stone and Slate Survey commissioned by Maybole Regeneration Project.